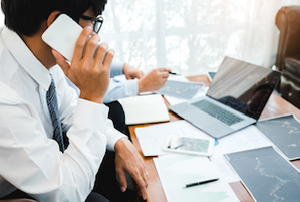 Book a Consultation
THIS COURSE IS ON PRE-ORDER AND WILL LAUNCH ON 30 MAY 2023 ENROL TODAY FOR LESS THAN HALF PRICE!
Welcome to our comprehensive Certificate in ESG for International Traders, designed specifically for exporters, importers, and trade bankers who want to stay ahead of the curve and align their trade practices with the rapidly evolving ESG landscape.
In this course, you will learn about the principles and practices of Environmental, Social, and Governance (ESG) and their relevance to international trade. You'll discover how ESG factors can impact your business operations, trade financing, and risk management, and how you can leverage ESG to unlock new opportunities and enhance your competitiveness.
We will cover a wide range of topics, including sustainable supply chains, green finance, social responsibility, human rights, corporate governance, and climate risk management. You'll learn about the latest industry standards and frameworks, such as the UN Global Compact, the Task Force on Climate-related Financial Disclosures (TCFD), and the Equator Principles.
Through case studies and interactive exercises, you'll gain practical insights and skills to apply ESG principles in your daily business activities. You'll also have the opportunity to network with peers, experts, and industry leaders, and share best practices and challenges.
By the end of this course, you'll be equipped with the knowledge and tools to navigate the complex ESG landscape and seize new opportunities for sustainable growth and impact. Join us today and embark on a journey towards a more responsible and resilient future for international trade.